DOSING PUMPS AND IMPULSE COUNTERS
Dosing pumps, chemicals and automatic dosage systems
ON/OFF and Proportional membrane pumps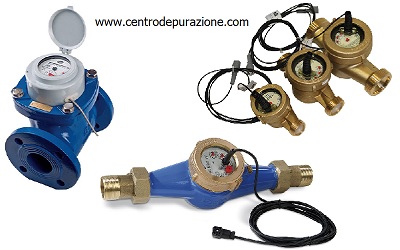 Threaded and flanged impulse counters
Piston pumps for middle-high flowrate
Proportional dosing pump list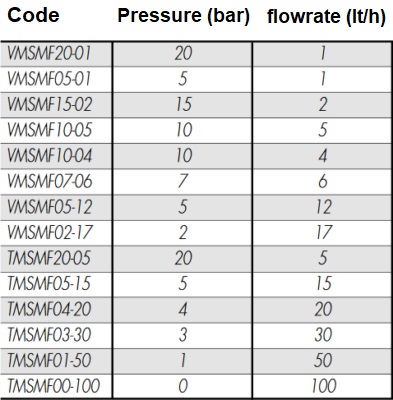 High flowrate dosing pump
Dosing pumps and proportional dosage system
Proportional dosage systems are a suitable solution for dosing acid liquids (hydrochloric, ferric, ferrous acid), basic liquids (sodium hydroxide) and sodium hypochlorite (commonly known as chlorine), considering the quantity of liquid which has to be treated. Proportional dosage systems are equipped with a proportional dosing pump which receives the signal from an impulse counter, a flow measurer or a PLC.
The counter measures the water flow and turns it into proportional signals (the more the water flow, the stronger the signal). After receiving the signal, the pump injects the chemical considering the water flow variation. This system is employed for small quantities of water (apartment buildings, campsites, swimming-pools, industries etc…) and big water flows (consortium, water managers and public entities).
Wide range of pump, impulse counters and accessories.
On/Off Dosing pumps, constant flow and adjustable
Proportional dosing pumps linked to external signals, adjustable.
Dosing pumps, various voltages: 380Vac, 220Vac, 115Vac, 24Vac, 24Vdc, 12Vdc.
Threaded impulse counter, from ½ to 2 inches (maximum 30 degrees – 16 bar).
Storage tanks, junctions, suction filters, injection valves and connecting pipes.
At our office you can also find PHmeters, PH electrodes, Flowmeters ecc..
Worldwide shipping of dosing pumps, impulse counters and dosage systems
Ask for information about dosing pumps and impulse counters
CAN WE HELP YOU?
CALL NOW TEL. (+39) 0583.307541